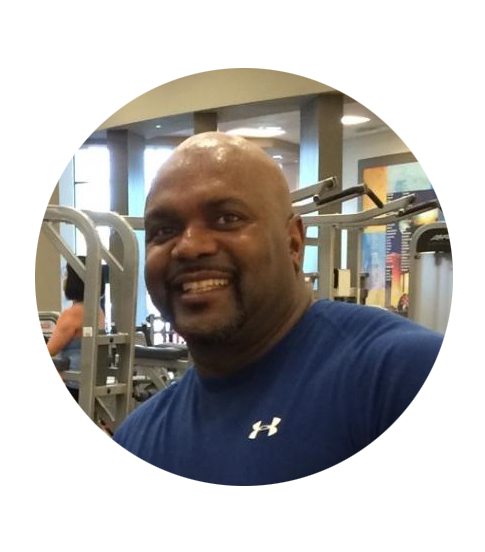 Certifications
: NASM, ISMA, First Aid, CPR
Training Experience
: US Marine Veteran
Glenn Williams is a retired U.S. Marine Corps veteran fueled by fitness and motivated by inspiring others. He specializes in functional training, physical performance, rehabilitation, core strengthening & stability and bodybuilding/physique transformation.
Training Experience
DISTINGUISHED VETERAN
He dedicated 26 years to the service and consistently maintained the highest class scores for his age bracket during his career. He has trained, evaluated and recommended improvements to meet or exceed readiness standards in the area of physical fitness for several hundred classes as a designated Subject Matter Expert in the Marines and supervised a training team of five. Together, they trained thousands of military personnel three times per week over a three year period on various aspects of physical fitness and body composition. He frequently conducted group training that consisted of High Intensity Interval Training (HIIT) in combination with combat fitness and non-sports specific training.
Meet Other Trainers
All of our trainers are top in their field. Our Pros include former Olympians, world class elite professional athletes, distinguished veterans and a former world record holder. They come from varied backgrounds of athletic competition, training and coaching at the highest levels.